Contact Us
Telephone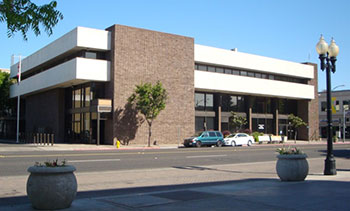 Elections Office main line

Phone: 209-525-5201

Elections Office Spanish line

Phone: 209-525-5230

TTY Service

Phone: 833-646-2136

County Clerk / Vital Records line

Phone: 209-525-5260

Recorder main line

Phone: 209-525-5270
In Person / Mail
Stanislaus County Clerk / Recorder / Registrar of Voters
1021 I Street, Suite 101
Modesto, CA 95354
Get Directions
The entrance to the Registrar of Voters is at 10th and I streets. The entrance to the County Clerk / Recorder is at 11th and I streets.
Websites
Registrar of Voters: http://www.stanvote.com/
County Clerk / Recorder: http://www.stancounty.com/clerkrecorder/
Disclaimer: The information contained in these pages was valid at the time of publication. The County Clerk / Recorder / Registrar of Voters reserves the right to modify, update, change or make improvements at any time, without notice, and assumes no liability for damages incurred directly or indirectly as a result of errors, omissions or discrepancies.