Campaign Data
These are among the items most frequently requested by campaigns. Other types of data are available from the Stanislaus County Registrar of Voters Tech Team. Call 209-525-5201 for more information.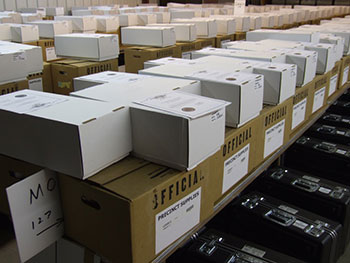 Fee Schedule
Payments can only be made by check or cash
Walking List

List of registered voters formatted to allow candidates to walk from house-to-house in a precinct:
High Propensity (Voters who have voted in the past three of four elections)
--or--
Standard (All voters in the district regardless of voting history)


Master Voter File

Designed to provide maximum voter detail and viewable using a database / spreadsheet application
Includes phone numbers, email addresses, mailing and residence addresses
Can include voting history for up to 20 elections


Mailing Labels

Labels grouped by household (one label for all voters in a household)
--or--
Labels by voter (one label for each voter in a household)


Vote by Mail List

List of vote by mail voters who have requested a ballot
--or--
List of vote by mail voters who have returned their ballot

Disclaimer: The information contained in these pages was valid at the time of publication. The County Clerk / Recorder / Registrar of Voters reserves the right to modify, update, change or make improvements at any time, without notice, and assumes no liability for damages incurred directly or indirectly as a result of errors, omissions or discrepancies.