Assistance for Voters
Pre-Election Day Services
Election Day Voting Services
[ TOP ]
What Is The Law?
Three federal laws are of special importance to disabled and elderly voters - they are:
THE VOTING RIGHTS ACT OF 1965 - Any voter requiring assistance may receive it from a person of the voter's choice, other than the voter's employer or agent of that employer or officer or agent of the voter's union.
THE VOTING ACCESSIBILITY FOR THE ELDERLY AND HANDICAPPED ACT OF 1984 - Promotes the fundamental right to vote by requiring, "access for elderly and handicapped individuals to registration facilities and polling places in federal elections."
THE AMERICANS WITH DISABILITIES ACT OF 1990 (ADA) - Requires public entities to provide auxiliary aids and services where necessary to afford an individual with a disability an equal opportunity to participate in, and enjoy, the benefits of a service, program or activity conducted by a public entity.
[ TOP ]
What Are Our Goals?
Our goal is to have 100% Satellite Office accessibility for all voters. In compliance with federal and state law, we provide the following services to voters with disabilities:
Accessible Satellite Offices
Wheelchair accessible voting booths at all Stanislaus County Satellite Offices
Accessible Ballot Marking Device (Touch Writer) (link attachment)
For TTY service, call 711. Then call 209-525-5201 for English or 209-525-5230 for Spanish.
Vote by mail voting
Election Volunteer assistance at Satellite Offices
For additional information, see the Secretary of State's website.
[ TOP ]
Pre-election Day Services
General Information
Information regarding voter registration and elections is available from the Stanislaus County Clerk-Recorder & Registrar of Voters. The Elections Office is located at 1021 "I" Street, Suite 101, Modesto, CA 95354, at the corner of 11th and "I" Streets. Citizens can contact the office for information by calling 209-525-5200 or 209-525-5230 for assistance in the Spanish language. The office is open 8:00 a.m. to 4:00 p.m., Monday through Friday, except holidays.
[ TOP ]
Tty Services For The Hearing Impaired
Hearing impaired: TTY 711 then 209-525-5201 for English or 209-525-5230 for Spanish.
[ TOP ]
Early Voting Locations
Early voting locations or satellite offices will be located throughout the county. Satellite offices will issue vote by mail ballots. They will not offer a traditional poll experience with a ballot scanner. The ballot envelopes will be placed in a secure container, with voter signatures checked later at the elections office before ballots are tabulated.
At satellite offices, voters can receive the following services:
Get a replacement vote by mail ballot
Register for the first time or update your registration
Use an accessible ballot marking device
Request a facsimile ballot for language assistance in Assyrian, Khmer, or Punjabi
Drop off completed vote by mail ballot
Locations will be open for early voting from 8 am to 5 pm the Saturday, Sunday and Monday before Election Day. Locations will be open on Tuesday, Election Day, from 7 am to 8 pm.
This page will be updated with a list of locations to vote early.
[ TOP ]
Election Day Voting Services
Accessible Satellite Offices
The international symbol of access is used on every Voter Information Guide to inform the public about Satellite Office accessibility for voters in wheelchairs OR at the Stanislaus County Elections Office located at 1021 "I" Street, Suite 101, Modesto, corner of 11th and "I" Streets. To find the nearest Satellite Office or for directions to the Elections Office call 209-525-5200 or 209-525-5230 for assistance in the Spanish language.
[ TOP ]
Election Volunteers Available For Help Casting Your Ballot
Under California law, any voter who needs help in casting a ballot is entitled to request assistance. An Election Volunteer can provide assistance, or the voter may select a person of his or her choice.
If you are unable to mark your ballot yourself, you can choose up to two people to help you cast your vote. The person(s) may not be your employer, your employer's agent, your labor union leader or labor union agent.
[ TOP ]
Voters With Vision Impairment
Each Satellite Office in Stanislaus County uses an accessible ballot marking device that displays voting instructions in large type.
Disclaimer: The information contained in these pages was valid at the time of publication. The County Clerk / Recorder / Registrar of Voters reserves the right to modify, update, change or make improvements at any time, without notice, and assumes no liability for damages incurred directly or indirectly as a result of errors, omissions or discrepancies.
Donna Linder
Registrar of Voters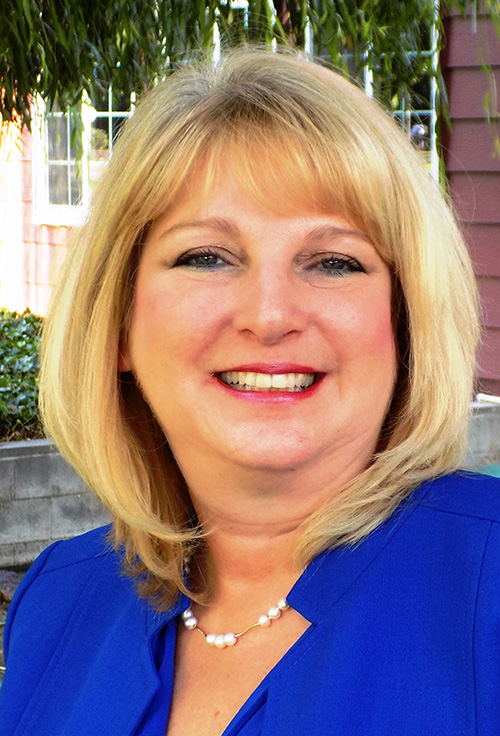 Public Notices
Language Assistance

Español
Register to Vote
Election Results
Campaign Disclosure
Accomplishments
County Clerk / Recorder